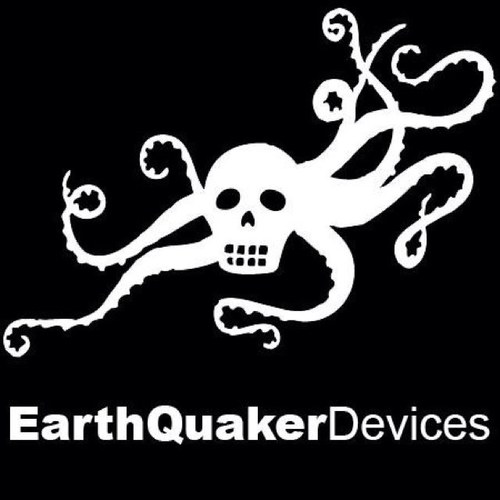 About EarthQuaker Devices
Mini Movie
Do you like effects pedals? We do! At EarthQuaker Devices, we like pedals so much that we make them one-at-a-time, by hand, the hard way, in the idyllic post-apocalyptic wasteland metropolis of Akron, Ohio, USA - where the soldering smoke blocks out the sun, and the fiery Cuyahoga River pumps white-hot liquid magma into the steam engine that powers our great riff factory in the sky.


Our Philosophy
We believe that effects pedals should be simple and user-friendly, with lots of practical, useable, and musical sounds, but should also be a launchpad for sonic exploration and aural innovation. Most of all, they should always work correctly all of the time, which is why each and every single EarthQuaker Devices pedal is hand built, hand tested, and guaranteed for life! We use only the highest quality components, but if for some crazy reason your pedal does break, send it back to us and we will fix it for you!


History
Jamie Stillman's interest in electronics began the day his favorite overdrive broke. After seeing how simple the pedal was on the inside, Jamie thought to himself, "A-ha! Making effects pedals is so easy, anybody could do it!" Before long, Jamie made his first production-run pedal, the majestic Hoof fuzz, which found its way to festival stages around the world. Word got around about this one-of-a-kind custom made fuzz pedal, and almost overnight all the guitar forums were abuzz about this mystery fuzz from Akron, Ohio, and EarthQuaker Devices took off.


Present Day
What started in a basement in Akron, Ohio is now an international phenomenon employing 50+ proud guitar nerds, a bunch of bearded dudes, and a couple ladies. After more NAMM "Best in Show" awards, Guitar World "Gold Awards," and Premier Guitar "Editor's Picks" than we can even count, EarthQuaker Devices is turning to the horizons of the global marketplace to bring the noise worldwide.
Source: Earthquaker Devices website
EarthQuaker Devices Malaysia
We are an Authorized Importer & Dealer for EarthQuaker Devices in Malaysia. You may find us at the address below or contact us through the channels below:
| | |
| --- | --- |
| Store Address | No.10-1F, Jalan Boling Padang E13/E, Seksyen 13, 40100 Shah Alam, Selangor. |
| Opening Hours | Sat - Thu: 10:00AM - 10:00PMFri: 10AM - 12:30PM, 2:30PM - 10:00PMOpen everyday except on Hari Raya and Chinese New Year |
| General Line | (60) 3 5885 3775 |
| Sales & Purchase Rep | +60 12 243 8663 |
| Email | enquiry@tonemasters.com.my |
You can find EarthQuaker Devices in Malaysia at Tone Masters with the best and most competitive price ever. We are a music shop situated in a very strategic location in Section 13 Shah Alam with easy access for customers coming from Subang Jaya, USJ, Klang, Petaling Jaya (PJ), Setia Alam, Damansara, Ara Damansara, Glenmarie, Kg. Melayu Subang, Denai Alam, Elmina, Alam Budiman, Kelana Jaya, and Sunway to name a few. We are a 5 minute drive from Utropolis and KDU Shah Alam, a 10 minute drive from Subang Parade, and if you're taking the Guthrie Highway, it will lead you right to our doorstep.
We are surrounded by iconic Shah Alam landmarks such as MSU, Giant Section 13 Shah Alam, AEON Shah Alam, Tesco Shah Alam, Les Copaque Studio, Upin & Ipin Section 13 Restaurant and Stadium Shah Alam.
Drop by and have a look at our newly opened shop where you can find guitar, bass, keyboard, amplifier, drum, effect pedal, guitar tuner, guitar string, and a bunch of other music accessories. Who knows, you might find something you like here and be a proud owner of a product sold exclusively by Tone Masters.
To help you find your way here, you can just type "Tone Masters" in Waze or Google Maps to find us!
Products
---