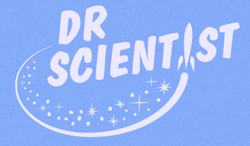 About Dr. Scientist Sounds
Dr. Scientist pedals are designed and built by husband and wife team Ryan and Tanya Clarke, who live with their dog Little Miss in the Okanagan Valley of Canada. Ryan, a graduate of the Northern Alberta Institute of Technology's Electronics Engineering Technology program, designs the circuitry while Tanya, a graduate of NAIT's graphic sign arts program, designs the finishes.
Ryan and his employees Mike and Neil build each and every pedal.
Our pedals offer a higher level of control than can be found on any other pedal available in the known universe, while being intuitive and easy to use. They're designed to work with all types of instruments, give you power over every single audible parameter, mix wet and dry signals and use CV. All but the Reverberator are fully analog, all the stereo pedals are true stereo—two signals in, two signals out. Dr. Scientist pedals let you create sounds that are unique to you.
They're designed with the working musician in mind: top-mounted jacks save room on the pedal board, soft touch switches last a million on/off cycles without needing repair, out-of-this-world finishes mean that gear heads will envy you wherever you play. All that and we stand behind what we do: we offer a lifetime, fully-transferable, nearly-unlimited warranty.
Dr. Scientist Sounds Malaysia
We are an Authorized Importer and Dealer for Dr. Scientist in Malaysia. You may find us at the address below or contact us through the channels below:
| | |
| --- | --- |
| Store Address | No.10-1F, Jalan Boling Padang E13/E, Seksyen 13, 40100 Shah Alam, Selangor. |
| Opening Hours | Sat - Thu: 10:00AM - 10:00PMFri: 10AM - 12:30PM, 2:30PM - 10:00PMOpen everyday except on Hari Raya and Chinese New Year |
| General Line | (60) 3 5885 3775 |
| Sales & Purchase Rep | +60 12 243 8663 |
| Email | enquiry@tonemasters.com.my |
You can find Dr. Scientist in Malaysia at Tone Masters with the best and most competitive price ever. We are a music shop situated in a very strategic location in Section 13 Shah Alam with easy access for customers coming from Subang Jaya, USJ, Klang, Petaling Jaya (PJ), Setia Alam, Damansara, Ara Damansara, Glenmarie, Kg. Melayu Subang, Denai Alam, Elmina, Alam Budiman, Kelana Jaya, and Sunway to name a few. We are a 5 minute drive from Utropolis and KDU Shah Alam, a 10 minute drive from Subang Parade, and if you're taking the Guthrie Highway, it will lead you right to our doorstep.
We are surrounded by iconic Shah Alam landmarks such as MSU, Giant Section 13 Shah Alam, AEON Shah Alam, Tesco Shah Alam, Les Copaque Studio, Upin & Ipin Section 13 Restaurant and Stadium Shah Alam.
Drop by and have a look at our newly opened shop where you can find guitar, bass, keyboard, amplifier, drum, effect pedal, guitar tuner, guitar string, and a bunch of other music accessories. Who knows, you might find something you like here and be a proud owner of a product sold exclusively by Tone Masters.
To help you find your way here, you can just type "Tone Masters" in Waze or Google Maps to find us!
Products
---